When you think of marketing, most people think of advertising and sales. But marketing is so much more than that. Marketing is messaging, communications, and the overall plan to increase your business's visibility, grow your customer list, and funnel new leads. Marketing can be as simple as posting your company's updates on your social media pages. Or it can be a complex, multi-step process involving lead generation and nurture, content promotion, and sales and marketing. Marketing can also be a challenge for small businesses. Unless you have a loyal customer base, reaching out to new people can be difficult. Fortunately, marketing automation can help you target the right people with the right message at the right time. Let's explore what marketing automation is, the pros and cons of investing in it, and how you can get started.
What is Marketing Automation?
Marketing automation is the use of software to automate the activities involved in marketing your business. It is a set of technologies, processes, and practices that let you create and distribute content, manage your email lists, send emails, and perform other marketing activities that are on autopilot. When you use marketing automation, your team can focus on strategy, planning, and creative, leaving the operational details to the program. You can create, send, and track content automatically. You can create and test email sequences, landing pages, and forms automatically. You can track interactions and conversions, analyze the results, and take the right actions.
Why You Should Invest in Marketing Automation
To reach more people and grow your business, you have to have a plan. A good strategy can help get you to where you want to go. But without the right technology, you won't be able to execute on your strategy. Marketing automation can help you with the technology side of things. In addition to creating and tracking content, sending emails, and managing your lists, marketing automation can help you with research, segmentation, lead scoring, and more. It can help you understand your customers and find new ones with valuable insights about their buying habits and other preferences.
The Pros of Marketing Automation
– Increased ROI – The return on investment (ROI) of marketing automation is high. Since you can automate tasks, your team can spend more time on strategy and less on the operational side of things. This means you can increase your overall productivity, which can translate to more leads, revenue, and profits.
or – Improved Results – Results are what matter most in business. Let's be real here – nobody cares how awesome your company is if nobody knows about it. That's why you have to put in the effort to grow your business. Marketing automation can help you with lead generation, content promotion, list management, and more. All of these things help you to improve your brand visibility and your sales.
or – Better Customer Experience – In order to acquire new customers, you first have to acquire and retain your current ones. Marketing automation can help you with nurturing. When you nurture your leads, you strengthen your relationships and increase the likelihood of a sale.
or – Better Customer Loyalty – If you're able to develop strong relationships with your customers, you can help build loyalty. These customers will be more likely to recommend your brand to others. They will also be more likely to spend more time researching and buying from your company.
The Cons of Marketing Automation
– High Cost – Not all companies are able to invest in marketing automation. This can be a barrier to growth for some companies. So, if you don't have the budget for marketing automation, you could be missing out on opportunities to grow your business. However, there are ways to lower marketing automation costs. You can outsource tasks like email marketing, social media management, and content creation.
– Lack of Sales – Automating marketing activities can help increase brand visibility, but it is not sales-driven. A lot of marketing automation activities are general and don't directly lead to sales. This means your revenue won't increase unless you have new customers that are buying from you. Therefore, you have to have a good sales strategy to reap the benefits of marketing automation.
– No Interaction – Marketing automation is useful for nurturing existing customers, but it doesn't help you acquire new ones. You have to be proactive with marketing automation and make an effort to find ways to engage your customers.
Why Use Marketing Automation to Increase Sales?
Marketing automation is often used by online businesses that sell products or provide services. It enables you to build stronger relationships with your customers by providing them with relevant content, responding to their inquiries, and providing them with personalized experiences on each channel they use. By using marketing automation to improve the effectiveness of your marketing efforts, you can deliver personalized content to your customers at the right moment. You can also respond to their questions and offer assistance before they even ask for it. Automated marketing campaigns can help you engage customers, build relationships, and increase sales. You can also use marketing automation to generate leads and increase your sales pipeline.
How to Get Started with Marketing Automation
When you're just starting out with marketing automation, it's a good idea to focus on building your technology stack. You can start building your marketing automation pipeline by setting up a lead nurturing campaign. You can start by collecting somebody's contact information via email or telephone, and then follow up with a personalized email. You can also use a lead magnet to collect data. You can set up a lead scoring system to empower sales and marketing teams to make smarter decisions. You can create automated content, like blog posts or videos, to attract new leads and to increase brand familiarity. You can also use pre-built marketing automation software.
3 Important Benefits of Marketing Automation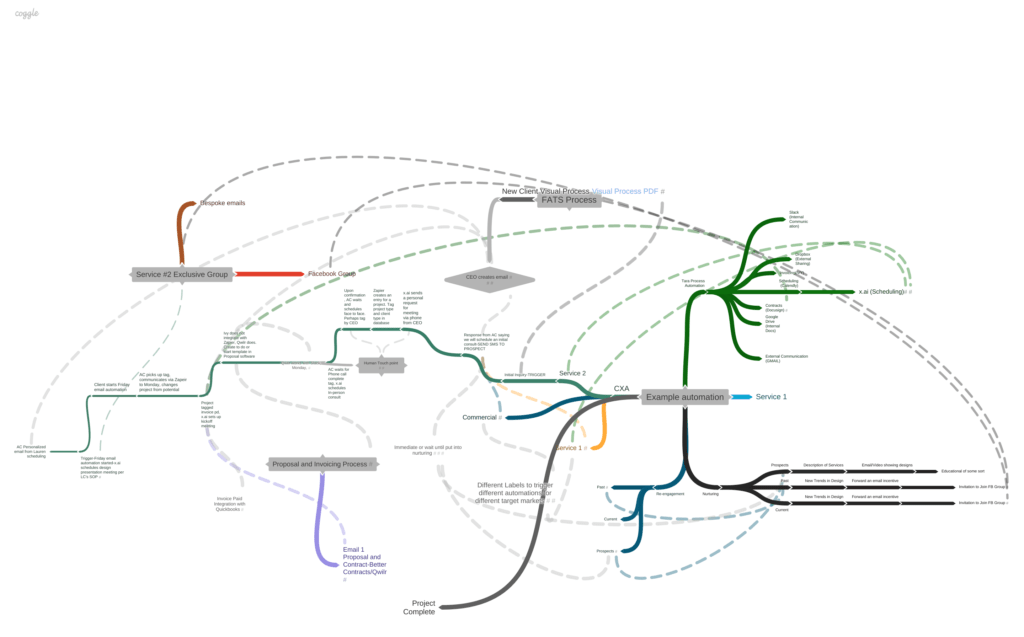 – Greater ROI – This is especially true for B2B companies that use marketing automation. HubSpot found that companies that use marketing automation generate up to 87% more leads than companies that don't. Plus, companies that employ marketing automation enjoy a 33% higher customer retention rate. – More time for high-value activities – We've already talked about how important it is to spend your time on high-value activities. Marketing automation takes care of the low-value tasks so that you can focus on your high-value activities. – Stronger relationships with customers – Marketing automation can help you stay in touch with your customers. It enables you to be more personable while still respecting their time. – Stronger brand awareness – Customers will remember your name and that you're a company they can trust.
2 Key Strategies To Grow Your Business With Marketing Automation
– Be consistent – You want to be consistent with your marketing efforts because it's the best way to build a relationship with your audience. You want your customers to know that you're there for them and that you're consistent. What better way to do that than to be consistent with your content and your outreach efforts? – Be genuine – You also want to be genuine. It's important that your customers know you're not just trying to sell them something. They need to know that you're there to help them find solutions to their problems. That's the only way you'll be able to build a strong relationship with your audience. – Stay focused – One of the most important things about marketing automation is that you don't get sidetracked. – Stay authentic – You also want to stay authentic to your brand. It's important that each message you send is consistent with your brand. That way, your customers will know exactly who you are and what you're trying to achieve. – Stay in your customer's shoes – It's important that you know who you're marketing to. You have to know what their challenges are and you have to know what their needs are. You have t
Final Words: Is Marketing Automation Right for You?
The benefits of marketing automation are high, but so are the costs. If you don't have a budget for marketing automation, start small with low-cost methods that don't require much effort. Let these tools help you with the tedious tasks so that you can focus on more important things, like developing a sales strategy. If you have the budget and are interested in growing your business, marketing automation is a great tool to have in your arsenal. You can use it to increase your brand visibility, grow your customer base, and improve the customer experience by nurturing your leads.